The Commuting Book aims to promote an appreciation and love of reading, as a source of knowledge and entertainment. We are a community-based organisation bringing literature to public spaces and people's daily activities.
Storytelling and reading are skills for life, and the importance of books and literature, in general, has been widely researched and documented. We encourage and engage the community in reading, by finding new ways to make books and stories available, and by using public spaces in new and surprising ways. We wish to create these opportunities for non-readers too,  or those that have not read a book in a long time or who simply don't have the time to read.
With this in mind we have devised the following 'cunning' plans:
a) Distribution of free books on public transport;
b) Promotion and development of community spaces/interventions in urban settings to connect people, through words, in books and stories;
c) Design of innovative platforms and creation of interactive installations, using technology, to support, publish and disseminate works by New Zealand authors of all ages and stages in their writing careers.
The focus on storytelling, public spaces and public transport is neither accidental nor capricious. A passion for reading, combined with a  background in social sciences and sustainable development, helped shape a vision, not only for this project but also for the future city we want to live in: a place of engaged citizens interacting,  with open, lively spaces.
Welcome to The Commuting Book!
Be a storytelling champion, sign up to our newsletter HERE
In the Media and Awards
Christchurch woman turning commute into journey through New Zealand literature (One News)
Christchurch Buses Equipped with Quick Mobile Links to Kiwi Stories (Stuff.co.nz)
ReadNZ: The Commuting Book is bringing literature to public transport (NZBC)
Bookmark your spot on the bus (CCC)
The Big Idea: Lowdown #16: Guest Editor! (The Big Idea)
Massive literacy gap plugged by moving literature (The Big Idea story)
Getting on the map – places from New Zealand books (Standing Room Only RNZ)
Awesome Story #1 Feat: Magda Lorenzo (Ministry of Awesome)
Parry Field Change for Good Interview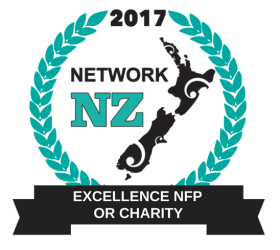 Charity Services Registration Number CC54587